Slide 1
BUILD BEAUTIFULLY WITH GENTEK
Products, profiles, colours and textures – our SIDING collection has everything you need to give your home a style all its own.
Slide 2
EVERY HOME SHOULD HAVE WINDOWS LIKE THESE.
Beautiful, strong and weathertight, Gentek WINDOWS pair power with style. Now offering black interior painted windows in selected styles.
Slide 3
YOUR HOME, YOUR STYLE – EXACTLY AS YOU WANT IT.
Instantly create exterior designs and let your vision unfold.
It's your home. Make it beautiful.
Gentek Visualizer
Design inspiration starts here! Create exterior designs with options for siding, trim, roofing, front door paint, exterior window colours and more. This easy-to-use web-based design tool lets you see the finished look before the work begins.
Design Advice, Tips and Tricks
You have projects, we have pointers. You have questions, we have answers! Follow our blog at mydesignhomestudio.com for the latest information on design trends, how to navigate through a home renovations and much more.
Ready to install or purchase Gentek products?
Find a Professional Installer
A Gentek Premium Renovator must perform to installation standards, be experienced with Gentek products, offer warranties, and carry the proper insurance and certifications. With these requirements you can be assured in the quality and value of the work they perform.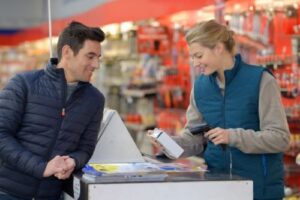 Find a Retailer
Are you a homeowner looking to complete a do-it-yourself project?  Gentek has partnered with Canada's top home improvement retailers from coast to coast,  to make it easy for you to find our siding and window products.
Find design advise, installation guides, care and maintenance guides, as well as paint match formulas, to help you every step of the way!